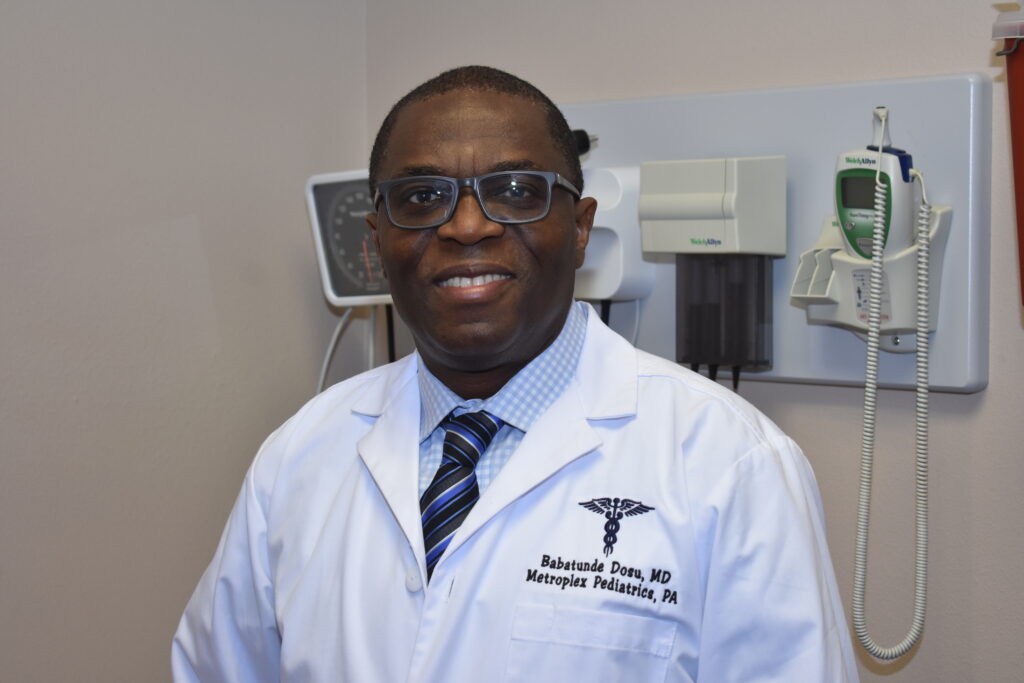 Dr. Dosu
Dr. Dosu is a certified by the American Board of Pediatrics.
He graduated from the University of Ilorin college of Medicine and had his pediatric residency training at the Bronx Lebanon Hospital, Bronx New York
He has been in pediatric practice in Fort Worth and Dallas since 2000.
His interests are centered around anticipatory guidance in pediatrics which involves preventing problems before they arise. This is achieved through parental education during every visit to the office.
Dr. Dosu is married with children with whom he enjoys traveling to various continents of the world